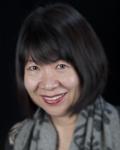 Melina Chua-Clark
Melina brings with her more than thirty years of experience in Advertising and Marketing Communication. From an award-winning background in copywriting, she has held significant senior creative and management positions in international advertising agencies as well as founding a local one.
Her teaching experience includes lecturing at the Nanyang Technological University on Communication subjects such as Creative Strategy, Advertising and Writing for Media; and teaching Creative Concepts, Art of Story and History of the Arts at the Republic Poly.
Melina holds an MSocSc (Counselling) and a BA in Sociology and English.
In addition to teaching and training based on her professional communication specialty, she conducts workshops on soft skills development and personal growth and fulfillment. She is passionate about how the application of communication skills and expertise can be harnessed for individuals to achieve life goals.
Courses conducted: