Journaling - Reflective Writing for Self-Discovery
By Melina Chua-Clark
12 May 2018 (Sat)
9:30am – 12:30pm
Singapore Book Council Training Room
90 Goodman Road, Blk E #03-32
Goodman Arts Centre
Singapore 439053
MAP
Course Fee: $50.00
Eventbrite Registration Fee: $53.24
SYNOPSIS
It has been well-documented and researched that the process of writing can be a healing one.
What is it then about writing that helps people untie the knots in their lives and bring clarity and connectedness into their life experiences?
Psychologists and psychotherapists have long recognised the therapeutic benefits of writing in helping their clients gain understanding of the complexities of the world they live in.
If you have had a taste and appreciation of writing as a salve, this workshop on journaling will help you discover some good practices and ideas on how to deepen the experience.
If you'd like to discover how you may avail yourself of the resources within you through journaling, this workshop will show you the ropes and help you make a start to knowing yourself better.
COURSE OUTLINE
Why journal and what are its benefits
What is a journal and how does it function
The journaling framework
Creating the environment
Minding the beauty in the language
What is your story; what is your part in it
Making a start – Exercises
Digging deeper – Enriching your experience
Practice and discussion
This workshop is suitable for participants aged 18 and above.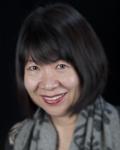 Melina brings with her more than thirty years of experience in Advertising and Marketing Communication. From an award-winning background in copywriting, she has held significant senior creative and management positions in international advertising agencies as well as founding a local one.
Her teaching experience includes lecturing at the Nanyang Technological University on Communication subjects such as Creative Strategy, Advertising and Writing for Media; and teaching Creative Concepts, Art of Story and History of the Arts at the Republic Poly.
Melina holds an MSocSc (Counselling) and a BA in Sociology and English.
In addition to teaching and training based on her professional communication specialty, she conducts workshops on soft skills development and personal growth and fulfillment. She is passionate about how the application of communication skills and expertise can be harnessed for individuals to achieve life goals.
Registration Details
Capability Development Grant
The Capability Development Grant is open to individuals and organisations who have a strong track record of involvement in the arts at a professional level, and is able to demonstrate commitment to the long-term development of the arts in Singapore.
Kinokuniya Privilege Card Members
Kinokuniya Privilege card members can enjoy 10% off the workshop fee.
Please provide your membership number and workshop title to [email protected] for the discount code before online registration.
Minimum – Maximum Number of Participants: 12 – 20 pax
Registration is on a first-come-first-served basis and workshop fees must be paid before the workshop. If the minimum number of participants is not met for the class, the organisers will inform all participants about possible postponement and cancellation, two weeks before the workshop date.
Cancellation & Substitution
The workshop can be cancelled or postponed two weeks before the workshop date if the minimum number of participants is not met. Participants will be fully refunded for workshops cancelled by us.
Participants who are unable to attend a workshop they have registered for are to inform us of the reason two weeks before the workshop date. They will be fully refunded in the event of extenuating and mitigating circumstances (E.g. illness, bereavement, accidents) . Those who inform us up to five (5) working days before the workshop date will receive a 50% refund. Participants can also attend another course at the same value within the same year.
Upon registration, you are deemed to have read and understood the cancellation, withdrawal and substitution policy and accept the terms contained therein.