Impressive Marketing Plans
By Rachel Maund
THIS COURSE IS APPROVED FOR MEDIA DEVELOPMENT AUTHORITY'S TALENT ASSISTANCE GRANT
Eligible media practitioners, including full-time media freelancers, fresh media graduates (completed academic studies within the last 12 months) are subject to up to 90% grant of the total course fees (excluding GST) with the MDA Talent Assistance Specialised Training Grant. In addition, media freelancers could apply for Training Allowance of $7.50 per hour. All applications are subject to approval. For more details or for grants application, please visit www.sixdegrees.asia and create a free basic account. Applications for the grant have to submitted 21 calendar days before the course date. For queries, please email [email protected] or call 6338 3018.
SYNOPSIS
Today's marketers have to assess the value of an ever-increasing range of activities and justify decisions in terms of anticipated ROI. As if that's not challenge enough, authors and editors
can have high expectations, yet often time and money are in short supply.
This workshop is designed to help you capture the value of all areas of marketing activity and present them positively and professionally, even when resources are limited.
What's the day like?
It's a mix of tutored sessions on the 'why' and the 'how' of planning and budgeting, and short exercises to get delegates thinking creatively, applying suggested templates to their own projects.
Who should attend?
Anyone with the new responsibility of marketing within publishing, or anyone who has tended to shelve the 'planning' through lack of time.
COURSE OUTLINE
The customer journey, market segmentation and the marketing funnel, the marketing mix, the 4Ps, and how all of this applies in the real world
The key activities and channels and how to make use of them cost-effectively
Setting precise objectives and targets
Devising and managing a budget
Marketing plan templates
Getting the best from authors and the value of author questionnaires
How to present a small-budget marketing plan to an author with confidence
Measuring and reporting on results/ROI.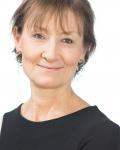 Rachel Maund takes pleasure in devising marketing plans that cost almost nothing, making her perfect material for a lifetime career in publishing. She's guaranteed to offer pragmatic advice whatever your sector or budget. Her company, Marketability (UK) Ltd, is London-based but works with publishing clients all over the world, specialising in marketing and in training. She has delivered marketing planning training to publishers all over the world, including in Singapore for NBDCS and SBPA on regular occasions since 2001.
Registration Details
Kinokuniya Privilege Card Members
Kinokuniya Privilege card members can enjoy 10% off the workshop fee.
Please provide your membership number and workshop title to [email protected] for the discount code before online registration.
Minimum – Maximum Number of Participants: 15 – 25 pax
Registration is on a first-come-first-served basis and workshop fees must be paid before the workshop. If the minimum number of participants is not met for the class, the organisers will inform all participants about possible postponement and cancellation, two weeks before the workshop date.
Cancellation & Substitution
The workshop can be cancelled or postponed two weeks before the workshop date if the minimum number of participants is not met. Participants will be fully refunded for workshops cancelled by us.
Participants who are unable to attend a workshop they have registered for are to inform us of the reason two weeks before the workshop date. They will be fully refunded in the event of extenuating and mitigating circumstances (E.g. illness, bereavement, accidents) . Those who inform us up to five (5) working days before the workshop date will receive a 50% refund. Participants can also attend another course at the same value within the same year.
Upon registration, you are deemed to have read and understood the cancellation, withdrawal and substitution policy and accept the terms contained therein.