Structural Editing of Non-Fiction: location, location
By Shelley Kenigsberg
SYNOPSIS
Good writing needs clear thinking. And, in the hands of a good structural editor, the writing can be shaped and formed so its best features shine and readers want to keep reading. But working with non-fiction can bring its own challenges and thrills. In this day's workshop, we'll expand the skills we have to dissect the 'architecture' of a piece and enhance its meaning and clarity. And we'll look at how to develop good editing practices and a 'kitbag' of techniques so editors feel equipped to tackle any job, any size, any content (!)
OUTLINE
• 'big picture' editing: Assessing for flow, comprehensiveness and logic • audience and purpose: is this the right piece for this readership?
• 'ideal' shapes for various genre: links between good writing and clear thinking
• where this piece should start and finish: beginnings, endings and transitions
• ensuring balance and elegance of language, ideas and form
• demands of different genre: Making it all engaging and effective
• contemporary trade non-fiction: Blurred boundaries and new techniques
• developing judgement: When to change and when to hold back.
We'll use excerpts from a range of creative non-fiction to explore these questions, and more. It's a day to let your brains stretch; redefine your tasks and gain insights. Expand and deepen your editing skills. There'll be lots of room for interaction and a Question & Answer session to close the day.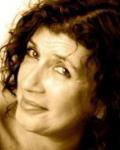 Shelley Kenigsberg is a prominent freelance editor, writer and trainer. She runs S K Publishing (working with a range of private and publishing clients) and, since 2009, has presented Editing in Paradise masterclass programs. In 2012, Writing in Paradise began and now, both programs are fun in (as the name suggests) paradisiacal places. This year, Byron Bay, Ibiza, Myanmar and Bali. She is currently involved in training editors, mentoring writers, and editing and writing for trade, corporate, academic and educational, government and private clients.
Shelley is Head of the Macleay Diploma in Book Editing and Publishing and has delivered the course for the past 26 years. She has developed and presented courses for writers centres (Northern Rivers WC, Northern Territory WC, NSW WC, Tasmanian WC, Qld WC); Asia-Pacific Writers and Translators; Societies of Editors, Style Council, Institute of Professional Editors conferences, Distance Education for the Open Learning Conference in Australia; writers festivals in Indonesia (Ubud Writers Festival 2004–16) and language and corporate institutes overseas (Indonesia, Japan and South Africa). Shelley is a founding member of Professional Editors Association (NSW), was President of the NSW Society of Editors from 2001–03, Vice-President in 2004, Chair of the Accreditation Board and active in other national initiatives through the Institute of Professional Editors (IPEd).
Shelley is writing her own book. So she understands how to wear a few hats. The author one is, currently, the worst fitting. This will change.
Registration Details