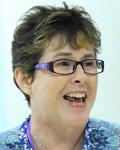 Sheila Wee
Sheila Wee has been a professional storyteller for 21 years and has been running the Introduction to Storytelling Course in various forms since 1999.
Sheila's storytelling experience is deep and wide-ranging. She has performed for thousands of preschool, primary and secondary students, curated and performed exhibit specific performances for museums, trained tourist guides and docents to use storytelling in their tours, trained teachers and lecturers to use storytelling in their teaching and corporate, military and civil service leaders in the use of storytelling as an organisational tool.
Sheila's highly practical workshops have garnered consistently high ratings from participants. Her Singapore clients include the ECDA, MOE, National Gallery, Lee Kuan Yew School of Public Policy–NUS, SMU, STB, MND, and Ezy-Link.
As well as running Storywise, her storytelling business, Sheila is a Director of the Federation of Asian Storytellers (FEAST), a Director of the Singapore based non-profit Story Connection and a former President and current Executive Committee member of the Storytelling Association (Singapore).
Courses conducted: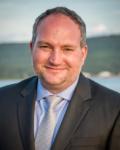 Darryl Whetter
Dr. Darryl Whetter is the inaugural director of the first Creative Writing MA in Singapore and Southeast Asia (at LASALLE College of the Arts). He is the author of three books of fiction and two poetry collections. In his native Canada, his debut collection of stories was a Globe and Mail Top 100 Book of 2003 and, Origins, his first poetry collection, received a starred review in Quill & Quire. His scholarly articles on literature and Creative Writing pedagogy have been published by Routledge, the National Poetry Foundation (US), and Presses Sorbonne Nouvelle, etc.
Courses conducted: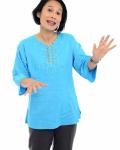 Wong Swee Yean
Swee Yean, an experienced storyteller and trainer, has been telling stories in schools, libraries and museums for the past 12 years. She has also trained teachers and emerging storytellers of all ages from 7 to 70. Before becoming a professional storyteller, she was a secondary school teacher. She likes to nurture the yearning for learning that she sees in all her students.
Courses conducted: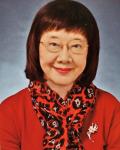 You Jin
尤今是一位屡获殊荣的新加坡华文作家。她迄今已经 出版了190多部文学作品,其中98部已在大中华地区(中国大陆,台湾,香港)出版,中国出版界曾以 "尤今热"这个词语来形容她受欢迎的程度。她的创作包括小说、散文、小品文和游记。
You Jin is an award-winning Singaporean Chinese language writer. She is the author of over 190 literary works, 98 of which have been published in Greater China (China, Taiwan, Hong Kong), where she is so popular her fans coined the term 'You Jin fever.' Her literary works include short stories, novels, travelogues, and essays.
Courses conducted: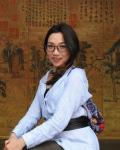 Yolanda Yu
Yolanda Yu Miaomiao was born in north eastern China and has been living in Singapore since 1998. She has received multiple literature awards, including Singapore Tertiary Chinese Literature Award, Golden Point Award 2017 (1st place, Chinese Short Stories), and Golden Point Award 2015 (1st Runner Up, Chinese Poetry).
Yolanda published collection of short stories, "Neighbour's Luck" in November 2018. Her collection of poems was exhibited in multiple joint photography exhibitions with Shivaji Das, her husband. She also co-edited a documentary book on Chinese students in Singapore, published by Candid Publishing. Her fairy tale "A Giant's Administration from INSEAD. In her professional work, she was holding director role in Mastercard and VP roles in Lazada / Alibaba. She is currently working as a freelance consultant on projects in market-entry strategy, coaching, and delivers workshop on Financial Technology and eCommerce.three wishes" has been featured in Singapore Writers' Festival 2015. Her poems, travel log and short stories are collected in anthologies "From Walden to Woodlands", "Call and Response", magazine & newspapers such as LianHeZaoBao and Bukit Timah Literature magazine in Singapore, New York Times Travel Magazine, Zuopin Magazine and Guangxi Literature Magazine in China.
Yolanda holds a Bachelor degree from National University of Singapore and Master of Business
Courses conducted: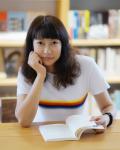 Li Yuyao
李玉瑶,上海译文出版社《外国文艺》(Foreign Literature and Art)执行主编,上海翻译家协会理事。编辑出版过菲利普・罗斯(Philip Roth)、理查德・耶茨(Richard Yates)等作家的作品,译作有《传家之物》(Family Furnishings,by Alice Munro)《快乐影子之舞》(Dance of the Happy Shades,by Alice Munro)《岛上书店》(The Storied Life of A. J. Fikry,by Gabrielle Zevin)《房间》(Room,by Emma Donoghue)《玛格丽特小镇》(Margarettown,by Gabrielle Zevin)《与狼共舞》(Dances with Wolves,by Michael Blake)《激情》(The Passion,by Jeanette Winterson)等二十余部。
Courses conducted: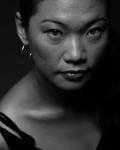 Zelda Tatiana Ng
Zelda Tatiana the Founder and Creative Director of GroundZ-0 原。空間, a Singapore-based multilingual interdisciplinary arts company. She is currently the artistic director of a new playwright competition/season organised and presented by Singapore Chinese Cultural Centre. Her script - Always on My Mind 《我在你左右》 was awarded as the Judges' Choice in Gekio Asia Playwright Competition 2017 in Nagoya
Photo credit: Tan Ngiap Heng
Courses conducted: