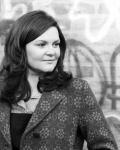 Caryl Lewis (Wales / United Kingdom)
Caryl Lewis (1978) is the author of eleven Welsh-language books for adults, three novels for young adults and thirteen children's books. Three-times winner of the Wales Book of the Year, she came to prominence with her novel Martha, Jac a Sianco (2004) which, like most of her work, explores the lives of farming families in rural Wales. It was published in English translation as Martha, Jack and Shanco in 2007 by Parthian Books in translation by Gwen Davies and made into a successful feature film. Her novel Y Gemydd (2007) is being published in September this year in English as The Jeweller. Caryl Lewis has also written extensively for cinema and television, notably adapting her novel for the film version. Her TV credits include the Welsh-language scripts of the internationally acclaimed bilingual crime series Y Gwyll / Hinterland and Craith / Hidden.
Courses conducted: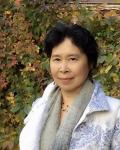 Zhang Ling
Zhang Ling is a Chinese Canadian author whose major works include A Single Swallow (《勞燕》), Aftershock (《餘震》), and Gold Mountain Blues (《金山》). She won the Chinese Media Literature Award for Author of the Year, the Grand Prize (twice) of Overseas Chinese Literary Award, Taiwan's Open Book Award, and was twice nominated for the Hong Kong Dream of Red Chamber International Prize for Chinese Fiction. Her novella Aftershock has been adapted into China's first IMAX movie.
Courses conducted: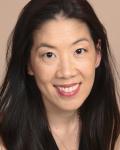 Cynthea Liu
Cynthea Liu is an award-winning children's book author, publisher and writing coach. Her picture book works are published Simon & Schuster, Sterling, and Disney Worldwide and her work has been translated into multiple languages. She is al so the publisher of Starts With Us, which empowers children to change the world in pursuit of their talents and interests.
Courses conducted: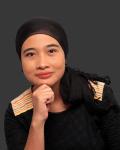 Okky Madasari
Okky Madasari is an award-winning Indonesian novelist and essayist. She has published five novels, one short story collection and three children's novels since 2010. Her novels have been translated into English, Malay, German and Arabic. In 2017, Okky was selected by the US government to represent Indonesia for the International Writing Program at the University of Iowa, US, from August to October 2017.
She regularly writes essays for Indonesian and international media and journals, and becomes a regular writer for the Jakarta Post (for samples of her article see for instance: https://www.thejakartapost.com/academia/2018/12/22/political-mothers-at-their-best-and-worst.html and https://www.thejakartapost.com/academia/2018/07/24/hijab-avoided-subject-on-childrens-day.html), Jawa Post (see: https://www.jawapos.com/opini/25/10/2019/berharap-kepada-nadiem/ and https://www.jawapos.com/opini/21/09/2019/siapa-yang-bebal/) and Detik.com (see: https://news.detik.com/kolom/d-4274454/90-tahun-dongeng-keindonesiaan)
Okky has been providing writing workshop for essay, fiction, feature and reports and other writings for business purposes for general public, universities, government offices, communities and corporates. She has been developing a unique method to allow for a quick mastery of basic writing skills in producing quality pieces. She has giving workshops to people from private companies, state-owned firms, government institutions and universities.
Courses conducted: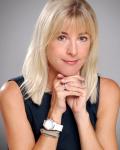 Helen Mangham
Helen Mangham joined Jacaranda Literary Agency as a partner in 2013. Originally from the UK she started her publishing career in London at Curtis Brown literary agency as assistant to two of the senior agents. She was also one of the agency's readers, responsible for reading manuscripts languishing in the 'slush pile'. During this time she also worked as a freelance reader for Piatkus Books. She went on to work as a book publicist for Belinda Harley Associates where she promoted a range of high profile titles from leading UK publishing companies – including Michael Chabon's 'The Mysteries of Pittsburgh', Andrew Morton's controversial biography of Princess Diana, Whitley Streiber's 'Communion' and the autobiography of Elton John's lyricist Bernie Taupin.
Helen has lived overseas with her family for many years including stints in Budapest, Warsaw and Taipei before moving to Singapore.
Courses conducted: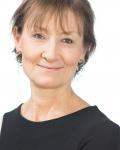 Rachel Maund
Rachel Maund has over 30 years' experience of writing copy for publishers, and has been running training workshops on copywriting for 20 years, and on five continents. Her company, Marketability (UK) Ltd, is London-based but works with publishing clients all over the world, specialising in marketing and in training. She works across all publishing sectors, including large and small companies in STM, academic, schools, business/professional, travel, and trade. Clients include John Wiley, OUP, Cambridge University Press, Hachette, HarperCollins, SpringerNature, Taylor & Francis, SAGE Publications, World Scientific, Cengage, Pearson, Bloomsbury, and Bradt Travel Guides.
Courses conducted: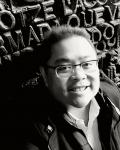 Victor Fernando R. Ocampo
Victor Fernando R. Ocampo is the author of the International Rubery Book Award shortlisted The Infinite Library and Other Stories (Math Paper Press, 2017) and Here be Dragons (Canvas Press, 2015), which won the Romeo Forbes Children's Story Award in 2012. His play-by-email interactive fiction piece "The Book of Red Shadows" debuted at the Singapore Writers Festival in 2020.
His writing has appeared in many publications including Apex Magazine, Likhaan Journal, Strange Horizons, Science Fiction World and The Quarterly Literature Review of Singapore, as well as anthologies like The Best New Singapore Short Stories, Fish Eats Lion: New Singaporean Speculative Fiction, LONTAR: The Journal of Southeast Asian Speculative Fiction, and Maximum Volume: Best New Philippine Fiction.
He is a fellow of the Milford Science Fiction Writers' Conference (UK) and a Jalan Besar writer-in-residence at Sing Lit Station (2020/2021).
Courses conducted: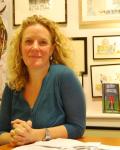 Sarah Odedina
Sarah Odedina has worked in publishing for almost 30 years and most of that time in the world of books for young readers. She has edited and published some of the biggest names in the field including J K Rowling, Neil Gaiman and Celia Rees. Sarah is editor-at-large for Pushkin Press Children's Books as well as editor for SCOOP magazine. She also conducts workshops around the world for authors and editors working in the field of children's literature.
Courses conducted:
2x" />
Lynette Owen
LYNETTE OWEN is a copyright and rights consultant based in the UK. She has worked in the field of rights at Cambridge University Press, Pitman Publishing, Marshall Cavendish and then at Longman Group (more recently Pearson Education) where she held the post of Copyright Director. She regularly lectures about rights on publishing degree courses in the UK and also runs training courses in the UK and abroad, most recently in Brazil, Poland, India, Malaysia and the Middle East. She is the General Editor of, and a contributor to, Clark's Publishing Agreements: A Book of Precedents 9/e (Bloomsbury Professional, 2013) and is the author of Selling Rights 7/e (Routledge, 2014). In 2003 she was awarded the London Book Fair Lifetime Achievement Award, and in 2009 she was awarded an OBE in the New Year Honours for services to publishing and international trade.
Courses conducted: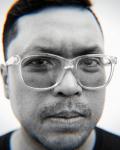 Zulfadli Rashid
Zulfadli Rashid is a multi-hyphenated playwright; proficient in both English and Malay language. He is an Associate Artist with Teater Ekamatra and is also a founding member of the playwriting collective, Main Tulis Group.
His notable plays include the award-nominated musical 'Alkesah', 'A Clockwork Orange' (a Malay-language stage adaptation of the Anthony Burgess' work), 'Harap' (an adaptation from Haresh Sharma's 'Hope'), 'The Chronicles of One and Zero: Kancil' and, 'Balik'. 
Zulfadli looks forward to collaborate with artistes across disciplines, languages, cultures, and nationalities; creating art that will entertain, enlighten, and inspire.
Courses conducted: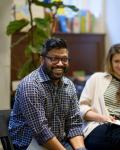 Paul Rozario-Falcone
Paul Rozario-Falcone is a writer and editor based in Brooklyn, New York and Singapore. He is a licensed facilitator for the Amherst Writers and Artists method, which builds a supportive, affirming group writing practice. He was the co-founder of the Singapore Literature Festival in New York and the Second Saturdays reading series. He has led workshops at StoryFest 2018 and Textures 2019, both at The Arts House.
Courses conducted: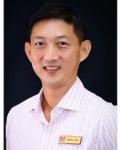 Steven Sim
Steven has been an Educational Therapist with the Dyslexia Association of Singapore (DAS) since 2015. He has been trained to provide specialist intervention for children with Dyslexia. Steven also has a dual specialisation in English Exam skills to help equip students with various strategies and skillsets to perform well in National Examinations like PSLE.He holds a Specialist Diploma and a Post Graduate Certificate on Special Education Needs with the University of South Wales. He is currently pursuing a Master's program with the same University.
Courses conducted: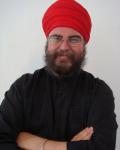 Dr Chris Mooney-Singh
Dr Chris Mooney-Singh has authored several collections of verse, the last being The Bearded Chameleon (Black Pepper/Red Wheelbarrow Books) and has appeared in numerous poetry and fiction anthologies. He co-founded The Writers Centre, Singapore, Red Wheelbarrow and the Lit Up Festival as well as the Singapore Poetry Slam™. Chris has also been a guest at international literary festivals in Australia, Hong Kong, South Korea, USA, the Philippines, India, Malaysia, and Singapore. In 2015, he was awarded a PhD in Literary Studies and Creative Writing at Monash University, Melbourne. In the same year, his verse novel Foreign Madam and the White Yogi received a Victorian Premiers' Literary Award Commendation (Unpublished Manuscript category). Chris also teaches in the MA Creative Writing and short course in poetry at LASALLE College of the Arts.
Courses conducted: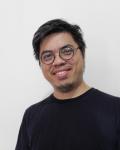 Seng Soo Ming
Soo Ming is a Malaysian actor, director and theatre educator based in Seremban, Negeri Sembilan.  He is the founder and artistic director of Pitapat Theatre. After graduating from ITI (Intercultural Theatre Institute, Singapore), he collaborated with acclaimed Taiwanese director, Stan Lai in his play, The Village (2008).  which toured in the United States, China, Singapore, Taiwan for more than 250 shows. Soo Ming's recent works includes Die Die Tak Bayar , Merah , An Enemy Of The People. At the Moment (2015 & 2016) and KAKAK (2016, 2017).   An Enemy Of The People. At the Moment and KAKAK has also performed in several international Arts festivals such as Tua-Tiu-Tian International Festival of Arts (TTTIFA, Taipei) and International Theatre Festival of Kerala (ITFOK, India), where as these two plays have won seven awards in KL's 14th and 15th  ADA Drama Awards including Best Director, Best Actor, Best Actress etc.
Courses conducted: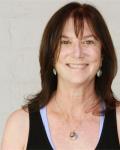 Amy Spies
Amy Spies is a professional writer with credits in dramatic and comedic television, film, digital, video games, documentary as well as new and print media (see IMDB). She was part of the original development team of "Beverly Hills 90210" and "Melrose Place" and served as executive story editor, executive story consultant, and writer of many episodes of both. She wrote the movie "Girls Just Want to Have Fun", and an award-winning Electronic Arts transmedia story/game "Majestic". She also was trained in teaching mindful self-compassion, and mindful based stress reduction and has created and developed a mindful writing curriculum which combines the practices of writing and mindfulness. She has taught Mindful Writing at USC, UCLA, and Insight LA, as well as for television writing staffs and individuals.
Courses conducted: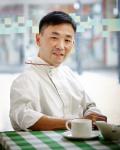 Heman Tan
Chef Heman Tan is a man of many talents, in addition to having more than 20 years of culinary experience; he is also a competitive triathlete and a celebrated ceramist! Currently he is the Co-Founder cum Chef owner of Iron Supper ClubHe manages his dyslexia at work with the clever use of visuals, graphics and even the handy dictionary to remember recipes. As busy as he is, Heman is never too far away from being hands on in the kitchen and putting his creativity to good use.
Courses conducted: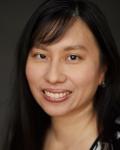 Jean Tay
Jean Tay graduated in 1997 with a double-degree in creative writing and economics from Brown University, USA.
Plays produced include The Shape of a Bird (2016), Senang (2014), Sisters (2013), Everything but the Brain (2005, 2007, 2013), Boom (2008, 2012) and Plunge (2000). Jean also wrote the books for the musicals Great Wall: One Woman's Journey (2017), The Admiral's Odyssey (2005), and Man of Letters (2006). Her plays have been performed in Singapore, US, UK, and Italy. She has been nominated four times for Best Original Script for the Life! Theatre Awards, and won for Everything but the Brain in 2006. Her plays Everything but the Brain and Boom have been used as 'O' and 'N' Level literature texts for secondary schools. Jean is the founding Artistic Director of Saga Seed Theatre.
Photo credit: Crispian Chan
Courses conducted: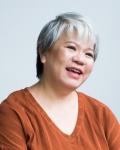 Verena Tay
A writer, editor, storyteller, and theatre practitioner, Verena Tay (www.verenatay.com) has published two collections of short stories (Spaces, 2016; Spectre, 2012) and four volumes of plays. She has also edited twelve story anthologies, including the bestselling Balik Kampung series published by Math Paper Press. She has conducted numerous creative writing workshops for National Library Board, The Arts House, Creative Arts Programme (Ministry of Education), and other institutions. Currently, she is writing her first novel as part of her PhD studies in Creative Writing with Swansea University.
Courses conducted: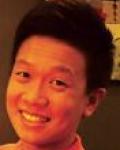 Benson Teo
Benson is an EduTech trainer in immersive media technologies and specialises in various content creation production workflow and software. He possesses both industry and training experiences in 360 productions, AR and VR.
Courses conducted: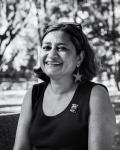 Jayapriya Vasudevan
Jayapriya Vasudevan founded the Jacaranda Literary Agency over 20 years ago. The prestigious UK magazine, Bookseller has hailed her as "one of India's most dynamic booksellers."
Over the years the agency has grown exponentially and now represents an exciting and diverse list of authors from India, Singapore and across South East Asia as well as from the UK, Australia and Kenya. Jayapriya is a preferred speaker and regular delegate at literary conferences all over Asia as well as London and Frankfurt. She also teaches a class at Bangalore's World Famous Semi Deluxe Writing Program.
Jayapriya was the Festival Director for the Times of India Literary Festivals 2017 and 2018 held in Bangalore.
Courses conducted: