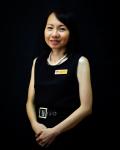 Sylvia Foo
Sylvia is a Senior Lecturer with the DAS Academy which provides training in the field of SpLD from the foundation to postgraduate levels. She has two decades of experience as a specialist in dyslexia, literacy and English Language teaching in various educational institutes including the Dyslexia Association of Singapore. Sylvia has a Diploma in Education (NIE) and is trained in the Orton-Gillingham (OG) and Hornsby approaches to dyslexia intervention. She enjoys designing and delivering courses that enhance best practices in educational therapy.
Courses conducted: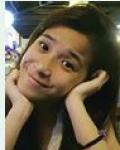 Alison Foo
Alison is a EduTech trainer who specialises in both training and courseware/curriculum
development n Augmented Reality & Virtual Reality. She hastaught over 40 classes ranging from pre-schoolers to elders.
Courses conducted: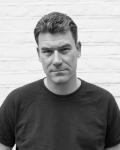 Paul French
Paul French was born in London and lived and worked in Shanghai for many years. His book Midnight in Peking was a New York Times Bestseller, a BBC Radio 4 Book of the Week, a Mystery Writers' of America Edgar award winner for Best Fact Crime and a Crime Writers' Association (UK) Dagger award for non-fiction. His most recent book City of Devils: A Shanghai Noir has received much praise with The Economist writing, '…in Mr French the city has its champion storyteller.' Both Midnight in Peking and City of Devils are currently being developed for television.
Courses conducted:
Inga Gaile (Latvia)
Inga Gaile (1976) is a Latvian poet, prose writer, spoken-word performer, playwright and theatre director, and translator of poetry from Russian. Her work focuses on everyday lives of women, gender issues and social injustices. To date she has published five books of poetry, including her latest Lieldienas (Easter, 2018) and a book of poems for children Vai otrā grupa mani dzird? (Can the Back Row Hear Me? 2014). Among her prose works is the Stikli (The Glass Shards, 2016), published as part of the series of historical novels titled We. Latvia: The 20th Century, and her collection of short stories Piena ceļi (Milky ways, 2018). Mūsu Silvija debesīs (Our Sylvia, who art in Heaven) is her theatre play about Sylvia Plath. Her selected poems 30 Questions People Don't Ask came out from Pleiades Press in 2018 in translation by Ieva Lešinska. She is active in the feminist movement in Latvia and founder of a female stand-up comedy group.
Courses conducted: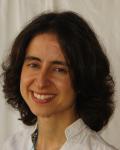 Ana Sousa Gavin
Ana Sousa Gavin is an experienced storyteller and trainer, qualified in Psychology and Early Years Education. She has a great passion for storytelling and believes that anyone can be a storyteller with their own personal style.
Courses conducted: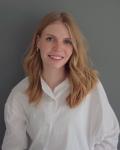 Anya Goncharova
Anya Goncharova is a literary agent working for Peony Literary Agency and Tender Leaves Translation. Currently based in Shanghai, she works with international and local authors to connect them with top publishers and readers all over the world. Prior to her agenting role, she was the editor heading the English-language list at Penguin Random House North Asia where she published a variety of fiction and non-fiction from and about the region. Anya works in English, Russian and Chinese and she is always on the lookout for fiction in English and in translation, as well as original non-fiction.
Courses conducted: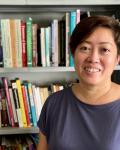 Dr Stephanie Ho
Dr Stephanie Ho holds a PhD in Public History from the University of Technology Sydney. She writes history-inspired books for children, teens and adults. Stephanie is an avid family historian and is passionate about teaching children the history of Singapore in a fun and interesting way.
Courses conducted: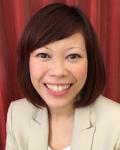 Woo Hsia Ling
Woo Hsia Ling is an independent Producer, Production and Stage Manager. She has produced participatory theatre performances such as A TINY COUNTRY by Attempts (commissioned by M1 Singapore Fringe Festival 2020); and Saltwater by Jamie Lewis (Theatre Works in Melbourne 2015, Brisbane Festival 2015, and Bleach* Festival 2016 in Gold Coast). Ling was also the Managing Producer for Chinatown ​Crossi​​​​​​ngs by Drama Box, a promenade theatre performance that ran two sold-out seasons in 2018 and 2019. She is currently the Producer for The Little Old Cooking Club That Could by Jamie Lewis which will premiere at Drama Box's Scenes Festival this year.
Ling graduated from Queensland University of Technology with a Master of Creative Industries (Creative Production & Arts Management).
Courses conducted: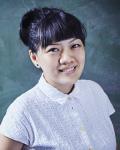 Koh Hui Ling
Koh Hui Ling is a theatre practitioner who finds meaning in the process of community engagement and the participation of non-artists in art-making. Her desire to create alternative avenues for public dialogue has led to the development of GoLi – The Moving Theatre, Singapore's first inflatable moving theatre that transforms spaces into vibrant places for critical discourses. Currently the Associate Artistic Director of Drama Box, she formed its youth engagement work and has developed a set of Drama-in-Education and Theatre-in-Education programmes for youths, teachers and adult-learners. Recognised for her contribution to community, youth and culture, Hui Ling has been awarded the Young Artist Award from the National Arts Council Singapore and the Singapore Youth Award from the National Youth Council.
Courses conducted: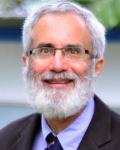 Dr George Jacobs
Dr George Jacobs has taught collaborative learning to a wide variety of teachers in Singapore, from teachers of lower primary students to teachers of adults. Furthermore, he has written many articles and books on collaborative learning, reading and related topics. George serves on the boards of the International Association for the Study of Cooperation in Education and the Extensive Reading Foundation. Currently, he teaches at James Cook University, as well as helping the Book Council.
Courses conducted: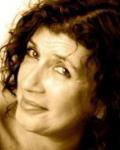 Shelley Kenigsberg
Shelley Kenigsberg is a prominent freelance editor, writer and trainer. She runs S K Publishing (working with a range of private and publishing clients) and, since 2009, has presented Editing in Paradise masterclass programs. In 2012, Writing in Paradise began and now, both programs are fun in (as the name suggests) paradisiacal places. This year, Byron Bay, Ibiza, Myanmar and Bali. She is currently involved in training editors, mentoring writers, and editing and writing for trade, corporate, academic and educational, government and private clients.
Shelley is Head of the Macleay Diploma in Book Editing and Publishing and has delivered the course for the past 26 years. She has developed and presented courses for writers centres (Northern Rivers WC, Northern Territory WC, NSW WC, Tasmanian WC, Qld WC); Asia-Pacific Writers and Translators; Societies of Editors, Style Council, Institute of Professional Editors conferences, Distance Education for the Open Learning Conference in Australia; writers festivals in Indonesia (Ubud Writers Festival 2004–16) and language and corporate institutes overseas (Indonesia, Japan and South Africa). Shelley is a founding member of Professional Editors Association (NSW), was President of the NSW Society of Editors from 2001–03, Vice-President in 2004, Chair of the Accreditation Board and active in other national initiatives through the Institute of Professional Editors (IPEd).
Shelley is writing her own book. So she understands how to wear a few hats. The author one is, currently, the worst fitting. This will change.
Courses conducted: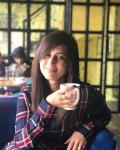 Smita Khanna
Smita has been working with Jacaranda Literary Agency for over two years. Within the agency she wears many hats – those of an assistant agent, running of Write Advice, which is Jacaranda's editorial consultancy, as well as keeping an eye out for good book ideas and the right people to write those books.
Courses conducted: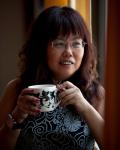 Catherine Khoo
Author, educator, editor and publisher (in this order!), Catherine Khoo, has been writing and publishing since 1988.
She created the Young Author Scheme in 2003, mentoring under-18s to pen their first novella.
In 2005, she set up her own boutique publishing house, Experiences & Experiments Books, to showcase the works of her young authors as the big publishing houses deem them too childish! Since then, a selection of young authors' books are available in print, as ebooks, and collected into anthologies. http://www.catherinekhoo.sg/estore
In 2010, she launched the Young Reader Club (YRC) magazine, the host of excellent stories by 10 to 14 year olds. YRC prides itself on its reputation of presenting excellent works of art, supporting emerging writers and connecting young authors with audiences of all nationalities, across lifestyles and cultures.
In 2017, she franchised out her creative education suite, Unique English Classroom, to Malaysia, http://www.english.edu.my/ (10 centres) and Philippines http://www.uecyoungauthors.com.ph/(8 centres).
Her vision: to build the next generation of thinkers and writers while creating a library of children's literature for the region!
Courses conducted: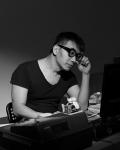 Anthony Koh Waugh
Anthony has been a writer-bookseller since 2007. As a full-time freelance writer, he has over seven years of writing experience for various online and print magazines. His portfolio ranges from lifestyle pieces and celebrity interviews to self-help articles and investigative reports. He founded Booktique Where Writers Shop, a literary bookshop in 2013 to support independent writers. His proudest achievement in writing was when POPULAR Bookstore CEO invited him to contribute his life-changing story to their corporate magazine Popular News.
Courses conducted: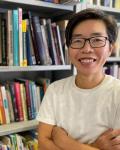 Dr Jaime Koh
Dr Jaime Koh holds a Phd in Cultural Studies from the National University of Singapore and a Masters of Letters from the University of Sydney. She is an experienced researcher, curator, author and avid family historian. She is also an adjunct history professor at the Culinary Institute of America (Singapore).
Courses conducted: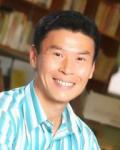 Lee Kow Fong
Lee Kow Fong, or Ah Guo, graduated with a BA(Hons) from the National University of Singapore and holds a Postgraduate Diploma in Translation and Interpretation from the Nanyang Technological University. He received his MA in Children's Book Illustration from Cambridge School of Art, Anglia Ruskin University, UK in 2011. Besides teaching as a full-time lecturer at the School of Humanities & Social Sciences, Ngee Ann Polytechnic, he is also actively involved in the promotion and creation of children's picture-books in Singapore.
Courses conducted: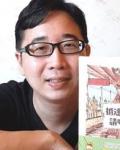 Josef Lee
Josef Lee is a Singaporean picture-book writer-artist and his illustrated short stories have been shared online on his blog, 'Josef Lee's Bedtime Stories for Adults' since 2008. To date, he has created 18 picture-stories. In April 2017, Josef successfully published his first picture-book - 'Wake Me Up At Happyland' via a crowdfunding campaign. Since then, his works have attracted the attention of various publishers from Taiwan and China. Within two years, he has published a total of eight picture-books and one novel adaptation. Another of his work is currently being adapted into a children's play in China, and slated to be performed all around China.
Courses conducted: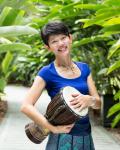 Karen Lee
Karen is a storyteller and trainer with 20 years of teaching experience in the education field. She has been telling stories to people of all ages, from all walks of life, sharing with them hope, courage and a chance to understand the self and others. She has trained preschool teachers and volunteers who tell stories in their communities. She enjoys bringing to her audience the joy that can be gained from storytelling.
Courses conducted: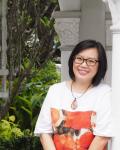 Lee Seow Ser
Lee Seow Ser is the author of The Rain Tree and Si Ma Guang and the Giant Jar. As project lead of To S.I.R. (Socially Inclusive Reads) with Love, she joyfully creates values-imbued picture books with stories in dyslexia-friendly font, Braille and tactile elements for children, with or without special needs, to enjoy.
Courses conducted: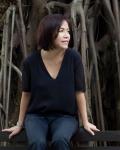 Charmaine Leung
Charmaine Leung is the author of 17A Keong Saik Road – a creative nonfiction book about her childhood in Keong Saik Road when it was a prominent red-light precinct in 1970s and 1980s. After a life overseas for almost 20 years, Charmaine returned to Singapore and discovered a vastly different Keong Saik Road. Her childhood and the changes she witnessed upon her return promoted her to pen a memoir of her growing up years. 17A Keong Saik Road was shortlisted for the Singapore Literature Prize 2018 and has been featured in various panels in Singapore Writers Festival and talks since its launch in May 2017.
Courses conducted: